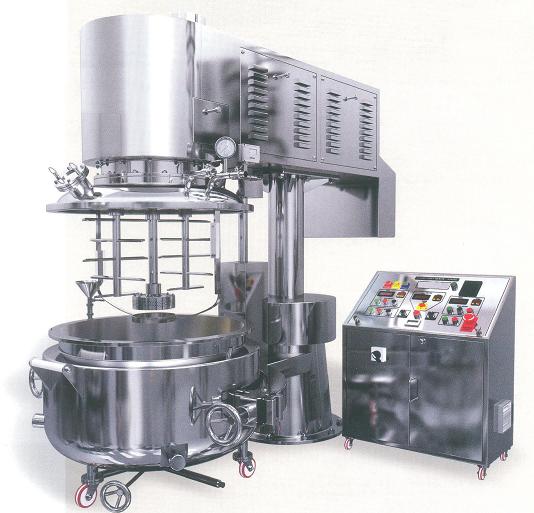 click on picture to zoom
share this product link
Intimate and homogenized mixing of products is employed by planetary motion of beaters and centrally located homogenizer.
Equipments ideally suitable for through mixing of ointments, creams, lotions, tooth paste etc. in sterile or non-sterile conditions
Product container provided with jacket to heat and cool for circulation of steam/cold water. Mixer is also designed to operate under vacuum to remove air entrapment in product during mixing. High speed disperser suitable for homogenizing the product with independent drive at the centre.
Special Features:
Technical Data:
| | | | |
| --- | --- | --- | --- |
| MODELS | PLM 200 VJHSE | PLM 350 VJHSE | PLM 500 VJHSE |
| Capacity | 220 L | 380 L | 520 L |
| Dimensions in mm | 1100 X 1900 X 2100 | 1100 X 2200 X 2450 | 1400 X 2750 X 2500 |