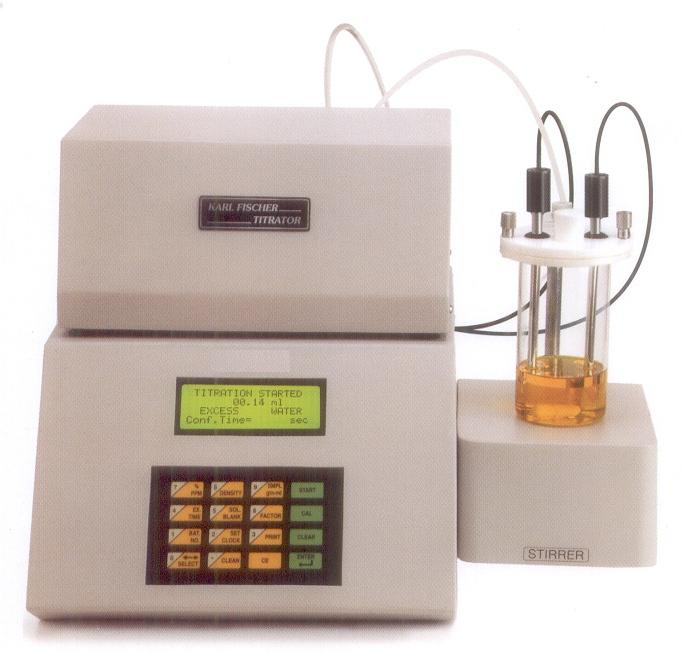 click on picture to zoom
share this product link
MODEL : MATIC – MD
Volumetric Titrator

.




Easy to operate fully automatic Karl Fischer Titrator.

Dispensing unit for uninterrupted operations.

LCD display screen for user friendly operations.

Result in Percentage, PPM and mg of H2O.

Supports two methods for factor : Water and DST.

Factor mode : Calculates the Average Factor.

Range : 50 PPM to 100%.

Parallel port printer interface.
MODEL : MATIC – MD (PC)
This instrument is same as MODEL : MATIC –MD with additional features like :
Rs 232 port to interface with the PC.




Dedicated software to transfer data to the PC.

Retrieval of DATA using Report and Search Facility.