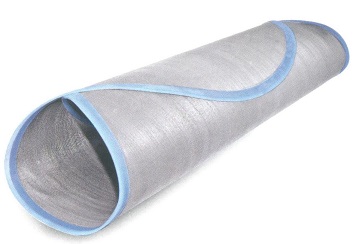 click on picture to zoom
share this product link
FBD, FBP & FBE SIEVES :
Description :
This sieve is free from toxic Lead & Tin metals. The edge of the wire mesh is moulded in a Bio safe Toxicology tested polymer.
The moulding makes the sieve a crevice free structure & eliminates the use of additional gaskets.
The wire cloth is stretched to induce tautness & results in a high tensile load bearing mesh. The super taut sieve gives a better throughput, longer life & maintains uniform aperture size.
The sieve is easy to mount, use, wash & maintain.
Coding can be as per user specifications.
The sieve is available with & without reinforcing rings.
Salient Features :
Crevice Free GMP Design
Super Tight Finish
Bio safe Toxicology Tested
Calibrated & Certified as per International Standards.
Also available in S.S 316 L Quality
Available in sizes ranging from 200mm dia to1280mm dia.
Micronics Mesh sizes available from 125microns to 50microns as per all International Standards.