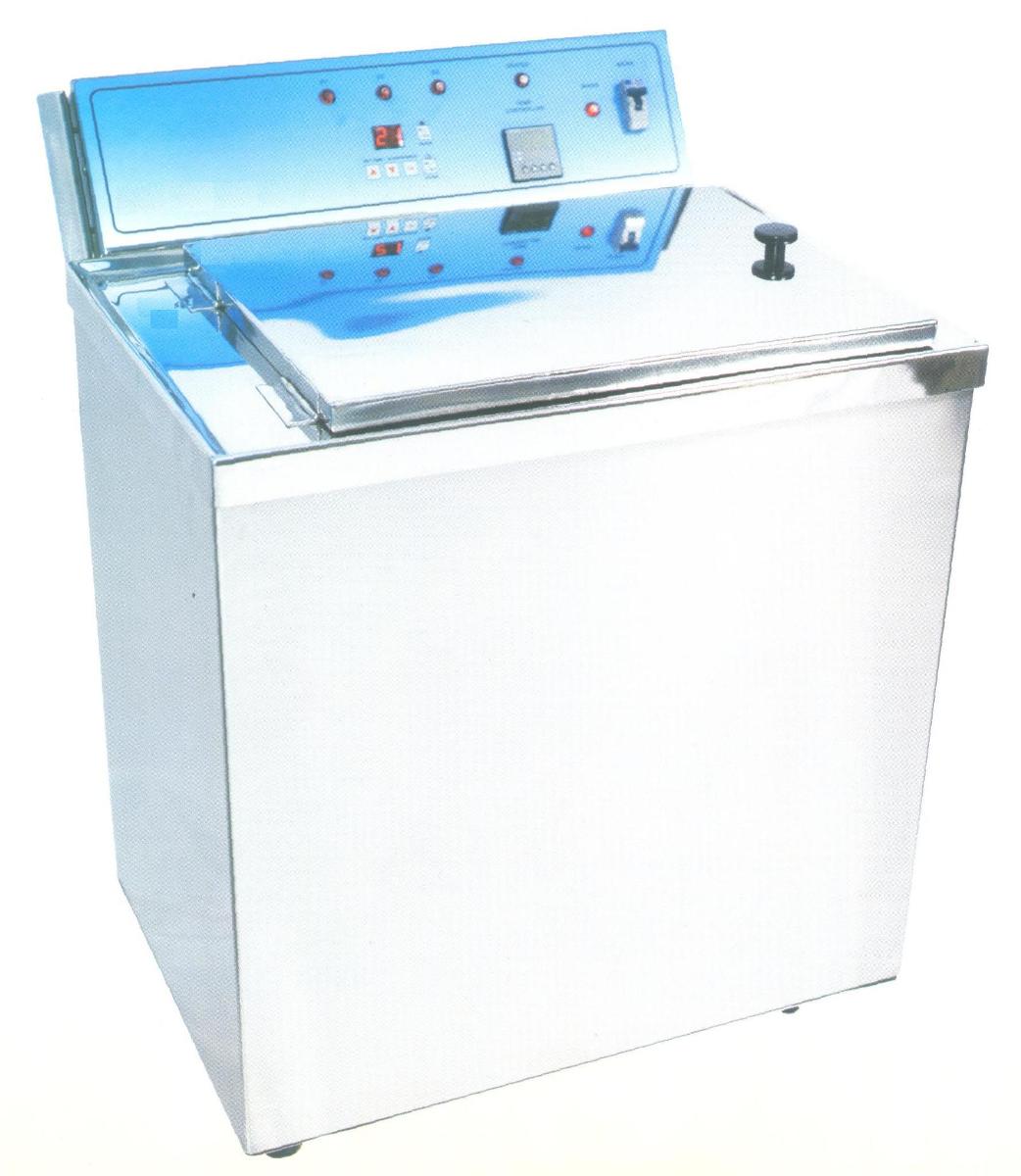 click on picture to zoom
share this product link
The Ultrasonic Cleaning Machine provides an effective and efficient method for cleaning tablet compression tooling and tablet press parts.
Improper cleaning of Punches & Dies is a key concern for the production department. It not only leads to production department. It not only leads to product contamination but also has an adverse effect on the tablet quality and tool life. The Ultrasonic Punch & Die Cleaning Machine ensures effective and consistent cleaning of tooling without manual intervention. Even the most fragile part of a punch – the tip, is also cleaned of all the deposits without any deterioration. Difficult areas like intricate embossing, upper punch key ways, inside of die etc are also cleaned with same efficiency. Cleaning such areas is not only difficult but also time consuming if done manually. It also reduced chances of damage as manual handling is minimized.
Salient Features :
Stainless Steel Tooling Tray :
The SS Tooling Tray has been designed to save time, reduce handling and prevent tool damage. The tray is suitable for use in Ultrasonic Cleaning Machines. It also provides secure handling of punches and dies from the tablet press to the cleaning system to the storage shelf. For maximum efficiency, the Tray can also be used for storage along with the plastic storage box.
Technical Specifications :
Material : S.S. 316
Inner Dimension : 500 X 300 X 300 mm ( LxBxH)
Outer Dimension : 650 x 400 x 600 mm ( LxBxH)
Capacity : 45 Ltrs.
Media : Alkaline based solution mixed in water ( 5% to 10%)
Tool Basket Capacity
Model D 23 ( D Tooling ) – 23 Sets
Model B 23 ( B Tooling ) – 33 Sets