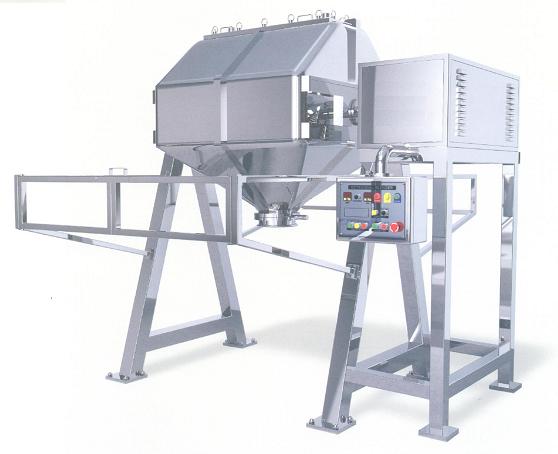 click on picture to zoom
share this product link
Most suitable for Dry Powder Mixing of a small quantity active ingredient with large quantity of powder. A quantity relationship between components, higher than 1: 100 can be mixed, effectively.
Most commonly used for lubrication process in tableting department. Due to the shape of blender. Powder slides on the sides and mixes well because of very low RPM . Therefore there is no impact on the powder / granules and it mixes well.
These machine is basically a container, which tumbles around its own axis driven by gear box and motor. Loading and Unloading is easy. Drum arrangement along with conical hopper arrangement is available.
Models available from capacity 5 Ltrs to 6000 Ltrs
( Higher capacities on request)
Technical Data:
GROSS CAPACITY IN LTRS

5

10

150

300

1000

1500

2000

3500

WORKING CAP.IN LTRS.

2

6

90

240

800

1100

1500

2400

MOTOR

HP

0.25

0.25

1

2

5

5

7.5

10

RPM

-

-

-

60

960

960

960

960

CHARGING BIN SIZE

-

-

-

40 L

100 L

110 L

120 L

120 L

FINAL SPEED RPM ( approx )

20

20

15

10

6

6

5

5
OVER ALL
DIMENSIONS
ARE IN MM
( approx )

A

760

865

1450

2800

2800

2750

3000

2300

3000

3700

B

205

265

650

1050

1050

1150

1250

1330

1250

1750

C

855

900

1575

2750

2750

2950

2870

1400

2870

3760

D

510

510

890

1100

1100

1200

28300

1300

2300

2210